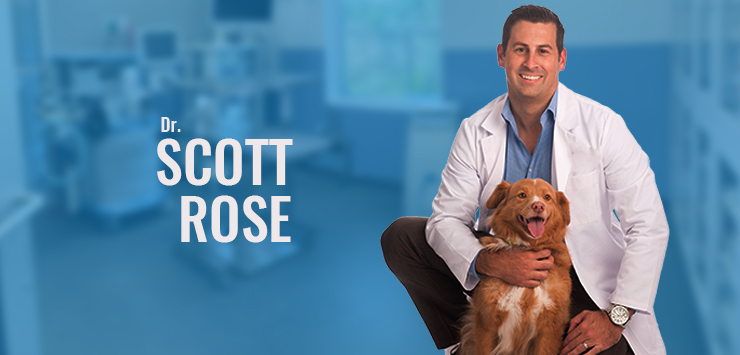 VSC Sarasota Welcomes Dr. Scott Rose!
October 21, 2022
VSC Sarasota Welcomes Dr. Scott Rose!
Veterinary Surgery Center of Sarasota is very excited to welcome the talented Dr. Scott Rose, a Diplomate of the American College of Veterinary Surgeons. As our Chief of Surgery, Dr. Rose brings surgical expertise and innovation to our veterinary community.
Dr. Rose has advanced training in interventional radiography, arthroscopy, laparoscopy, thoracoscopy, corrective osteotomies, and hip replacement surgeries. In addition to lecturing at regional and national meetings, Dr. Rose is a published author in the veterinary literature, a consultant for the Veterinary Division of Arthrex, and teaches labs across the US. He has a strong interest in reconstructive surgery, minimally invasive procedures, and orthopedic surgery.
Dr. Scott Rose received his veterinary training at the University of California- Davis. He completed a rotating internship at Veterinary Medical and Surgical Group in Ventura, California and a surgical internship at the University of Florida. He remained in Florida to complete a surgical residency at Affiliated Veterinary Specialists in Orlando, Florida. Since then he has taught orthopedic surgery at the University of Georgia and was the Medical Director and Chief of Surgery at a referral hospital in South Australia before relocating back to the United States.
Dr. Rose is compassionate and understanding, and he continually proves his dedication to his clients and his patients by providing them with the highest level of surgical skill and expertise possible. He is looking forward to working at Veterinary Surgery Center as well as serving the veterinary community.