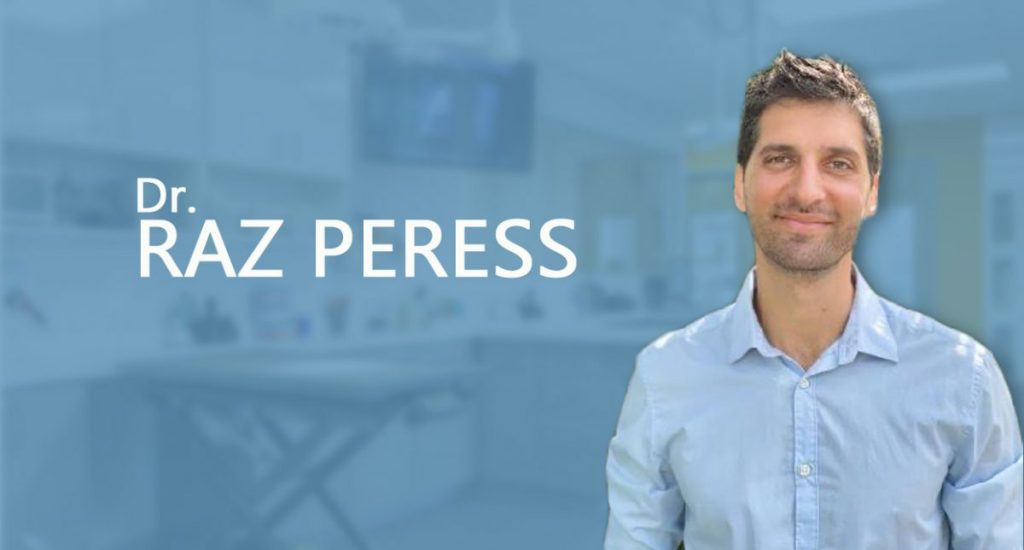 VSC welcomes Dr. Raz Peress!
June 6, 2022
Dr. Peress was born in Israel and emigrated to the U.S. in 1996. He received his Bachelor's degree in Biology from Florida International University and his Doctorate in Veterinary Medicine at the Veterinary and Pharmaceutical University in Brno, Czech Republic. He returned to Israel and joined the Jerusalem Society for the Prevention of Cruelty to Animals (JSPCA) where he became the medical director. Dr. Peress discovered a passion for orthopedic and soft tissue surgery during his time there. In 2013, Dr. Peress returned to the U.S. to pursue a rotating medical and surgery internship at Hollywood Animal Hospital in Hollywood, Florida, followed by a Small Animal Surgery Residency at LeadER Animal Hospital in Cooper City, Florida.  Dr. Peress completed his residency in 2020 and will be sitting for the comprehensive ACVS board exam later this month.
Dr. Peress enjoys all aspects of surgery with a special interest in minimally invasive procedures, such as keyhole surgery (thoracoscopy and laparoscopy) and arthroscopy. Dr. Peress plans on bringing new clinical trials and possibly a hip replacement program to VSC.
Dr. Peress is passionate about caring for animals. As a child, he looked after his family's dogs and cats, as well as his neighbor's donkey! Dr. Peress has three rescue dogs and a 3 legged cat from Israel. He loves rock climbing, mountain biking, kayaking, and paddle-boarding. One day he hopes to climb El Capitan in Yosemite National Park.
"I am very excited to be joining Dr. Rose at VSC of Sarasota. I feel that my goals for the caliber of surgeon I want to become are in line with the focus of the hospital and its team. I also resonate with the positive atmosphere of the practice and l look forward to my continued growth and development here over the years."